images Army Men: Sarge#39;s Heroes
Army Men: Sarge#39;s War
gimme_GC2006
03-25 03:28 PM
ok..lets see how it goes.

I did not hire an attorney nor took a consultation..I thought folks here on IV combined are as good as an attorney :D

Just came from the Post office..sent all documents they asked for including Resume.

I dont know if my employer responded..I called them but they didn't respond..typical..huh

Lets see how it goes..

Should something bad happen (Which I dont understand why it would), you will see me in
"Alberta Welcomes H1b" thread.. :D:D:D
---
wallpaper Army Men: Sarge#39;s War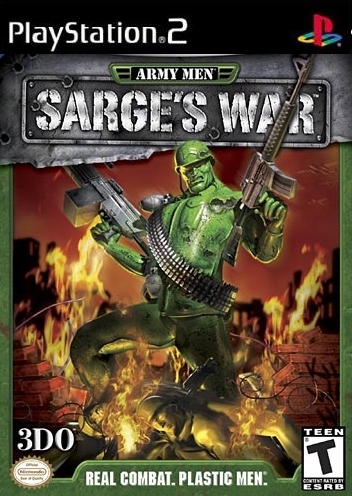 ARMY MEN SARGES WAR
unitednations
08-08 08:00 PM
Hi Unitednations,
I have a little problem. I am a canadian citizen on H1b and used to commute across the border everyday. I work for Ford and every year during christmas we get a week long vacation. My contracting company does not pay me for the xmas break. So, I filed for unemployment compensation in michigan for that week - reason - temporary layoff (as a Canadian Citizen you can collect unemployment from michigan......thats what my US citizen colleagues do every year........Does this mean I was out of status for that week?....Can this cause my I-485 to get rejected? (I have done it twice in 5 years)



No.

Yeah; you wre out of status for those weeks that you took unemployment.

It shouldn't impact you since, you have been going in and out of the country. (ie., 245k).

It is very dangerous for companies to lay off workers and they take unemployment compensation. This is one of the reasons the mainstream companies don't do h-1b or greencard because there are complexities if people are being laid off and taking unemployment.

Are you still living in Canada. Not much advantage to it anymore. Looks like their prices haven't been adjusted downwards. It's probably more expensive now to live in Windsor/Toronto and to commute on a daily basis to Detroit.
---
Armymen1
CIRCUIT
Bhai, Bapu ne bola tha ke kabhi jhoot nehin bolna mangta hai. Apun aaj se kabhi jhoot nehin bolega Bhai.
MUNNA BHAI
Aye Circuit, woh Sunita ka baap aya hai terayko dund rehla hai.
CIRCUIT
Bhai usko bolo apun gaon gaya hai, kheti karneko.
MUNNA BHAI
Par Circuit, abhi to tu bola kabhi jhoot nehin bolega.
CIRCUIT
Bhai, apun jhoot nehin bolega, par tum to bol sakta hai na.

:D

MAMU
Bhai, apnay ko char mahinay mein Tamil sikhna padega. Kuch upay batao.
MUNNA BHAI
Kannada kyun, aur char mahinay ka kya chakkar hai?
MAMU
Meinay ek Tamil baccha adopt kiya hai, aur woh char mahinay mein bolne lagay ga.

:D

CIRCUIT
Oye Short Circuit yeh light bulb pe baap ka naam kya likh raha hai?
SHORT CIRCUIT
Apun baap ka naam roshan kar rehle hai.

:D:D:D:D:D:D:D:D
---
2011 ARMY MEN SARGES WAR
Army Men: Sarge#39;s Heroes 2
After 8 yrs of Bush, I sure am ready for Democrats to take over. America needs a change. But Sen. Obama's victory will surely spell doom and gloom for the EB community - of which I am one.

I have been in the United States for 10 years - LEGALLY. I came here for my Masters and I work as a Compliance Analyst in the Pharmaceutical Industry. I have bent over backwards to follow the letter of the law, irrespective of how convoluted it is. I pay taxes and contribute to the American economy and I hope that I can settle down in this great country.

I want the Democrats to win...but guess what - the failed CIR 2007 woke me up to the fact that Sen. Durbin will never make it easy for EB immigrants. His hostility towards this community is making me explore opportunities outside of the United States after spending 10 years in this great land. I have little bit more time to decide what I want to do but if things don't take a turn for the better on the Immigration front, I have made up my mind to pursue opportunities outside of the United States.

Till date, I only see Durbin driving immigration - and it is definitely against the EB community. My question to Sen. Obama - what do you have to offer to us, the highly skilled immigrants? Would you rather we just liquidate all our assets (home, stocks, bonds, vehicles, etc) here in America and take it with us to another country that is more welcoming???
---
more...
Army Men: Sarge#39;s War Review
sledge_hammer
03-24 12:26 PM
I have full sympathy for anyone that has not broken any laws including OP and 'leoindiano". If I had the powers to approve green cards, I would give them away to him and his brother!

The problem here is no one (consulting company/employee) bothered to make sure that a person on H-1B was allowed to do consulting. I'm not sure who dropped the ball - companies, employees, or the immigration lawyers. But someone should have raised a flag when the type of job was really a temp job. Unfortunately that did not happen.

Now that the damage has been done, and USCIS is coming after such folks, they are upset that it is happening to them. Again, do note that I am not saying the consultants themselves are less skilled than anyone with FT job. I'm just saying that at the time they got into consulting they did not think of the various consequences. Maybe because no one ever thought that working at different locations, benching, temp nature of the jobs were all against H-1B visa rules?

You get my point?

face it as long as the economy is tanking this is going to be an ongoing debate. Everything goes thorugh stages of high and low and we are now expereincing the lows of having the h1b's.

Sledge While your points are valid, remember folks do not choose consulting (nor do students) as a first choice but I have friends who were employed without any issues directly with client companies who in the midst of recession decide to fire everyone. What are you options if your GC is denied because the company declared bankruptcy? How do you justify to yourself staying with the employer when they files you under Eb3 category when you a master's degree holder from one of the 10 best universities in the US? What are the employee choices here, just pack up and leave? leave houses, friends and people you stayed with many years.

You think they haven't searched for full time positions with other companies only to be turned back? or worse case restart the entire GC process and forgo the 6+ years?

And the experiences I am relating are from the 2001 recession. I have already seen history repeat itself now but my more fear is that tomorrow USCIS will unfortunately hit the person who followed all the rules After all how is the USCIS knowing which are the good companies and which are bad? These very things are happening and very much can happen to you as well. Do not sit on a high perch and think it will not trickle down to me
---
Army Men - Sarge#39;s Heroes 2
NeverEndingH1
12-17 02:32 PM
Marphad,

But none of their postings (jaspreetsinghgandhi & tabletpc) had your kind of religious-politics in it!

This is exactly why terrorist and their supporters like antulay are succeeding...



Ek aur double standard...

You definitely didn't think about server hard drive space and your most valuable time when you posted these:

Medical Insurance:
http://immigrationvoice.org/forum/showthread.php?p=221246#post221246


DOW is down - ha ha ha:
http://immigrationvoice.org/forum/showthread.php?p=186584#post186584
---
more...
Army Men: Sarge#39;s War
I know why you wanted to avoid this dawood Ibrahim. It clearly shows unwillingness for pakistan to take actions on these terrorists.

Your leaps from me to Pakistan, and vice versa, are getting annoying now. You talk about what my views on Dawood Ibrahim are in one sentence, and in the next you conclude that that shows something on the part of Pakistan.

Now, for the last time, I personally think that it would be beneficial for Pakistan to investigate and get to the bottom of the Bombay incident, and use it as an opportunity to further build public opinion in Pakistan against the militants and the jihadists. (Sadly, I don't see that happening.) The perpetrators of Bombay should be tried for treason for attempting to start a war with India. To me, that is more important, than Masood Azhar, and Dawood Ebrahim, and the past.

Again, that is my personal opinion on what is important. You are more than welcome to disagree with it. But don't suggest that what I think proves something about official Pakistani policy.
---
2010 Armymen1
Army Men: Sarge#39;s Heroes
Nojoke,

Will you accept responsibility of Gujrat Massacre first ?
and hand over all those to International Criminal Court..

Will you accept responsibility of Babri Mosque demolation?

India and media continues to talk about proof but why that proof is not share with UN, Interpoo ? Why so hush hush...I am sure you know that both sided dont even truct opposite umpires in cricket match...and you think Pakistan government will just believe on Indian word that 'they have proof"..

point is...Pakistanis and Pakistani state is not responsible for Mubmai attacks. We have suffered on hands of these extremist just like you have.. we had 60+ suicide bombings, hundreds of civilians killed, Marriot Blast...

point is...India and Indians are not responsible for Babri Mosque demolations or Gujrat Massacre..you have suffered enough like us.

War is not solution...you will be naive to think that Pakistan will not retaliate..in matter of minutes..both sides will loose many able folks during war..and that is what terrorists want..

Need of hour is to condem these acts in any way shape or form in Pakistan, India, Kashmir etc..and work together to weed these elements out..

I have many close Indian friends and believe me, from deep of my heart, I dont mean any harm whatsoever..and I am sure they dont mean harm to me as well.

I wish both sides can site on table, have chai or lasse and start talks on following items:

1. How to curb terrorism in India and Pakistan and Afghanistan..
I have no doubt that if both sides do this, we can weed these nuts
out.
2. We must somehow find some solution to Kashmir ...it fuels nuts all around the world. It bogs down Pakistan and India and stops any cooperation.
I am Kashmiri..and it doesnot matter who fires ...in Indian Adminstred Kashmir or Pakistani Adminstred Kashmir, my people get killed..
If UK can live with Germany and France after bitter WWII ..we sure can...
3. I am for Open Visas...so both sides can travel freely..As India develops its economy further, it can outsource many activities to 30 M Pakistani youth
4. Lets excahnge prisoners ..those are poor people rotting in jails for no reasons..and even if there is some stupid reason, ask Presidents to pardon them...

You work in US and know every issue needs compromise, discussion and then something gets done..

You are a Kashmiri muslim.
Will you accept the responsibility of making hundreds of thousands Kashimiri pandits homeless? Will you accept the responsibility for the Godhra attack?
Do you have a time machine that can take you back to 1600 A.D and stop the evil islamic barbarics from pillaging our land? Can you? Or you need a proof for that as well to interpol?

1. To curb terrorism, Pakistan must destroy all the terror camps. Its not doing it, its not handing over any terrorists, what's the point of having cup of chai and talking non-sense?

2. You are a Kashmiri. Tell us, what is a possible solution? India will not hand over the remainder of the Kashmir because part of the Kashmir is already occupied by Pakistan. Period. Now, do you have a solution?

3. You are open for open visas. What good will it do except for terrorists to come in freely and legally?

4. By exchanging prisoners you mean hand over the terrorists, right. Hand over Afzal and Kasam and the other butchers. And ask president to pardon them.
Sorry, won't happen.

What else?
---
more...
Army Men: Sarge#39;s War Picture
Refugee_New
01-06 02:41 PM
Yes, they definitely have...Hamas should stop using school kids as human shield before complaining. Heres link for you - http://www.youtube.com/watch?v=elyXQ6g-TJs

You just go and see this video. Sent by some tamil media.

http://kalaiy.blogspot.com/2009/01/you-tube.html
---
hair Army Men: Sarge#39;s Heroes 2
Army Men: Sarge#39;s Heroes
For all the people on this forum rather on this topic, who think that they are human , professionals, broad-minded ,highly educated .
I just have on word for all you
PATHETIC!!!!!!!!!!
Now before you all start hammering me :cool:, I don't belong to any religion, I am a HUMAN BEing unlike you all (inculding new_refugee):mad:
---
more...
Army Men Sarge#39;s Heroes 2
unitednations
03-24 11:45 AM
Its a problem when we dont speak out on our issues - nobody understands our pain

Its a problem when we speak out on our issues - USCIS is offended that we have issues and wants to come hard on us.

What do we do? I am fine with USCIS rejecting or approving my application but reject it or approve it without putting me on hold for 10 years. Is that too much to ask?

It is the resume fakers and document fakers and the rule breakers who should be afraid of reaching out to people. The reason why we are in the mess is because of the greedy employers and ignorant and equally greedy employees. Corporate Greed brought America down.

Do you guys look around at all of immigration.

EB people are generally the only non immigrant to immigratn class of people who are allowed to stay in USA while they wait for greencard.

Almost all others have to wait outside USA for many years and cannot take benefit of what this country has to offer.

You could be a phillipino brother/sister of US citizen and wait 23 years to get your number called.

You could be here from Liberia as temporary resident for the last 20 years and have to keep getting extensions for temporary status and one day it gets taken away from you.

Sorry to tell you but the way you guys define pain is not pain when it comes to most immigration matters when compares overall.
---
hot Army Men: Sarge#39;s War Review
Army Men: Sarge#39;s War Picture
Although the discussion has deteriorated to a point where it will not be healthy anymore, these are valid questions.

I think a good compromise would be if interfiling is allowed only if the candidate was eligible for the EB2 position at the time of filing the EB3 labor. The current rule punishes those who go to grad school full-time, especially if you did a PhD but do not qualify for EB1.

I do agree that points raised by Rolling Flood is not well received by most in this forum.But I would pray that no one gets personal and keep the exchanges healthy.

I do feel that this porting rule is a double edged sword with both pros and cons.But the question is : is it flawed enough to scrapped??

I must add though, I see were Rolling flood is coming from.Just consider this scenario: Two guyz A&B graduate with a Bachelors degree at the same time.A decides to pursue higher studies and B takes up a job. After a year they file for B' EB3 at his work, while A is still at school.By the time A graduates and a EB2 is filed for him , B is also eligible for EB2.But here is the catch,B gets a much earlier PD than A.So was A a dumb dude that he decided to go to grad school.Does academic experience count for nothing against work experience???

Its something to ponder upon.
---
more...
house Army Men: Sarge#39;s War Picture
Army Men: Sarge#39;s Heroes.
HawaldarNaik
12-26 08:44 PM
However crude the last statement may sound, it is very effective and 2 the point.
I now beilive that some world powers are willing to work to gether to get this 'headache' resolved in some way (as most of them have now been bit by it one way or the other....though they were first sympathetic to the cause blah blah.....now they have been stung...so have woken up)
one thing is certain as i specified above, we have to make sure that we put an end to this..and SOON.....otherwise the horror has just begun and they will really be encouraged to attack again...and this time it could be much worse (as u have seen it has progressively got worse)...so time is running out...
Even if we target the terror camps, i think most of the world powers will not raise a hue and cry...... for that i must say hats off to our chief ('sardar'...means chief), he has really handled this with a lot of calm and composure at the same time effectively....got the world intelligence agencies to come down and validate what we have all along been saying.....and making the whole investigation transparent to the global powers.......NOW it is the time to act....and NAIL it to the opposite camp.........

And i used to think he was the best finance minister we had....he has proved me wrong cause he could just end up being the best finance cum prime miinister for me
---
tattoo Army Men - Sarge#39;s Heroes 2
army men sarge.
gcnotfiledyet
03-24 03:53 PM
Ofcourse I am unbias.

I can't even begin to think how many people I know; cases I know from people who are from india.

I'd say that it is less then 3% from people with other countries.

As another poster rightly said that many of the issues happening is mainly to India because it takes so long to get the greencard and eventually everyone gets into these issues.

Non indians don't face many issues because they get the greencard so fast; and hence they go through very little issues (generally). If other countires had to wait so long then everyone would also have similar types of issues.

Since most of the forums are related to IT and Indians then if I ever broach on something a little negative or give different perspective then people look at my profile and see I was born in Pakistan and think there is some bias there.

btw; I left when I was five years old and hardly knew any pakistanis/indians when I was growing up and for what it is worth my wife is Hindu.

Your posts are arguably best on this forum. I have religiously read all your posts and will do in future. Your posts always make sense. I just wish we could get more insight and perspective from you. Great work. Keep them coming.

What are your thoughts on h1bs/GC sponsored by universities. Do you forsee any problems with them? Also any insight on long time it takes for visa stamping?
---
more...
pictures Army Men: Sarge#39;s War
Army Men: Sarge#39;s War Reviews
2010: India's undeclared year of Africa (http://www.thehindu.com/opinion/op-ed/article995759.ece) By RAJIV BHATIA | The Hindu

An objective evaluation of changing contours of our engagement with Africa, especially in light of significant developments in 2010, might interest Africa watchers and others.

Conceptual richness and consistency appear to characterise recent interactions, although their impact may still take a while to be felt tangibly.

Backdrop

If the period from our Independence to the end of the 1980s was marked by India's close involvement with Africa in political affairs, peacekeeping, training, culture and education, the 1990s turned out to be a lost decade. That was the time when policy makers were busy trying to re-adapt India's foreign policy to the post-Cold War world. Subsequently, the Africans' unhappiness with their neglect by India, China's rapidly growing profile on the continent, and the enhanced dynamism of India Inc. combined to initiate a renewal of India-Africa relations. The Government's three initiatives, namely the 'Focus Africa Programme' under Exim policy for 2002-07, the 'Techno-Economic Approach for Africa and India Movement' or TEAM-9 programme, launched in 2004 to upgrade economic relations with West Africa, and the Pan-African e-Network started in 2007, helped in sending the signal that India had not vacated space in Africa for others.

In this backdrop, the India-Africa Forum Summit (IAFS) in 2008 represented a veritable high point, showcasing a new, vibrant India as well as its reinvigorated Africa policy. The following year was a relative disappointment. But, developments during 2010 seem to have put India's engagement with Africa on a fast track.

Highlights

India played host to at least eight high-level African dignitaries, one each from the Seychelles, Ghana, South Africa, Botswana, Mozambique, Kenya, Malawi and Ethiopia. Visits by presidents, prime ministers and other VIPs throughout the year demonstrated that Africa was keen to expand political and development cooperation with India. Armando Guebuza, President of Mozambique, endorsed India's approach towards Africa, expressing readiness "to raise the (bilateral relationship) to a strategic partnership." Hailemariam Desalegn, Deputy Prime Minister and Foreign Minister of Ethiopia, chose to accord high importance to economic issues. Following a productive meeting of the joint commission, the two sides decided, "to infuse the close political relationship with greater economic content." The visit by South African President Jacob Zuma helped in re-defining the bilateral agenda and re-launching the joint CEOs Forum.

Happily, Indian leaders found time to visit Africa in 2010. Vice-President Hamid Ansari's three-country tour covering Zambia, Malawi and Botswana was a notable success. Given his credentials, he was able to evoke old memories of deep political and emotional affinity as well as highlight mutuality of interests and the need for expansion of economic cooperation, thus lending a contemporary character to age-old ties. That he backed it with the announcement of credits and grants (for the three countries) amounting to about $200 million, in addition to credit lines valued at $60 million that were operational prior to the visit, showed India's new strength. This was on display again as the Government agreed to arrange major lines of credits for others: $705 million for Ethiopia for sugar and power sector development and $500 million for Mozambique for infrastructure, agriculture and energy projects.

The decision by the IAFS to set aside $5.4 billion for lines of credit and $500 million for human resource development during a five-year period means that now nearly $1 billion a year is available for cooperation with Africa. Utilising India's new financial muscle, an ambitious expansion of training programmes for the benefit of Africans is being attempted at present.

External Affairs Minister S.M. Krishna got a direct feel of issues and personalities on his visit to the Seychelles, Mauritius and Mozambique. As these are all Indian Ocean countries, the strategic dimension of cooperation, especially relating to piracy, terrorism and changing foreign maritime presence, received considerable attention during his discussions. Later the minister, talking to a group of African journalists visiting India, emphasised that our relationship with Africa had "transformed", with the two sides becoming "development partners looking out for each other's interests and well-being."

Commerce and Industry Minister Anand Sharma undertook visits to South Africa, Nigeria, Ghana and Kenya. He was instrumental in facilitating and moulding business-to-business dialogues in all the countries visited, with the help of organisations such as the Confederation of Indian Industry (CII) and the Federation of Indian Chambers of Commerce and Industry (FICCI). For business level exchanges, however, the most significant event in the year was CII-Exim Bank Conclave, held in Delhi in March. About 1,000 delegates attended it, half of whom were from various African countries.

Bilateral trade

Bilateral India-Africa trade, which stood at about $1 billion in 2001, has now reached the $40 billion mark. It is an encouraging growth. Figures about India's investments in Africa are confusing, but by taking an average of the figures of cumulative investments released by the Reserve Bank, the CII and the United Nations Development Programme (UNDP), one could place a value of $50 billion on them.

Three other highlights need to be mentioned here. First, India hosted a meeting of top officials of Africa's Regional Economic Communities (RECs). A first of its kind, the meeting was attended by six of the eight RECs, namely Common Market for Eastern and Southern Africa (COMESA), East African Community (EAC), Economic Community of West African States (ECOWAS), Southern African Development Community (SADC), Community of Sahel-Saharan States (CEN-SAD) and United Nations Association/Arab Maghreb Union (UNA/AMU). It gave them the opportunity to interact with numerous Ministries and business enterprises. Coverage of areas viz stock exchanges, small industry, food processing, infrastructure, IT and telecommunications was quite wide. The visitors expressed "gratitude" to India for the initiative "to recognise the regional dimension of Africa's development."

Second, top officials of the Ministry of External Affairs (MEA) undertook visits to Kampala and Addis Ababa in order to carry forward India's dialogue with the African Union (AU) for nurturing ties at the continental level. On the sidelines of its 15th Summit in Kampala in July, Jean Ping, Chairman of the African Union Commission (AUC), expressed immense satisfaction at the model of engagement created by India, adding that it was "the most unique and preferred of Africa's partnerships." In plain language, he seemed to confirm the view that among many suitors of Africa, both old and new, the two most active are China and India. Ping was also happy with "the determined pace at which implementation (of IAFS decisions) has been undertaken." However, this might have been more credible had the two sides announced, by now, the venue and timing of the second IAFS.

Third, a boost to our Africa diplomacy came with the announcement of the Hermes Prize for Innovation 2010 for India's Pan-African e-Network project. The prize was given by the European Institute of Creative Strategies and Innovation, a prestigious think tank. It called the project as "the most ambitious programme of distance education and tele-medicine in Africa ever undertaken."\

A few tips

While moving determinedly to strengthen relations with Africa, the Government needs to do more. African diplomats still speak of the deficit in India's political visibility. Therefore, our President and Prime Minister should find time to visit Africa in 2011. More visits by Mr. Krishna would be helpful. Implementation of the first IAFS decisions, though improving, needs to be speeded up. India Inc. should be more active. In preparing for the second IAFS, South Block should draw from outside expertise. The civil society's potential to strengthen people-to-people relations should be tapped optimally. By according higher attention to Africa, the media could serve as a valuable bridge of mutual understanding.

Finally, India should declare and celebrate 2011 as its Africa Year.

The author is former High Commissioner to South Africa, Lesotho and Kenya

More for Asia:
Rebalancing World Oil and Gas (http://www.chathamhouse.org.uk/files/18066_1210pr_mitchell.pdf)
By John Mitchell | Chatham House
What is Beijing willing to do to secure oil and gas supplies? (http://search.japantimes.co.jp/cgi-bin/eo20101227mr.html) By Michael Richardson | Japan Times
---
dresses Army Men: Sarge#39;s War Picture
Army Men: Sarge#39;s Heroes 2 (US
Well, why is there 33% quota for EB1,2 and 3 in the first place. They could have very well made it 100% for Eb1 and if there was any spill over, EB2 gets them and then finally EB3! Because, US needs people from all categories.

Now all that I am saying is there should be some % on the spill over that comes from EB1.

If there are 300,000 applicants in EB2 and if the spill over from EB1 is 30K every year, you think it is fair that EB2 gets that for over 6-7 years without EB3 getting anything? That is not fair and if that's what the law says, it has to be revisited. I am saying give 75% or even 90% to EB2 and make sure you clear EB3 with PD as old 2001 and 2002. That is being human. They deserve a GC as much as an EB2 with 2007 (and I am not saying that EB3 2007 deserves as much as an EB2 2007).

Bottom line, EB3 (or for that matter any category) can't be asked to wait endlessly just because there are some smart kids in another queue! We can come up with a better format of the letter; we can change our strategy to address this issue; we do not have to talk about EB2 and mention only our problems. We want EB3 queue to move.

"Should" has no place in this. That is your opinion. A lot of things should happen in my view, that does not mean they are the law. It would be rather presumptous of us to tell the US legislators or Gov't how things "should" be.

The laws are made the way they are for a reason, that is what US lawmakers consider to be in the best interest of their country. As for the spillover question, what is clear is that the real shaft was on Eb2I for the past 2 yrs, when all the spillover was erroneously going to EB3ROW. Eb3I was nor is in contention for those numbers. Sadly for EB3I, the country is oversubscribed and that too in a lesser priority category.

Write this letter if you must, but it will cause the EB3 community to lose credibility with a lot of people, including the executive branch. They do not respond well to illogical letters and those that second guess their right to set the laws as they wish. It will turn out to be a massive distraction and turn into a joke.

The focus of the EB3 community should be squarely on visa recapture. Technically that will help EB3I the most. Those affected most stand to gain the most as well. Failing this, I am not sure anything you guys do will make an iota of difference.
---
more...
makeup Army Men: Sarge#39;s War Picture
Army Men: Sarge#39;s War Picture
sledge_hammer
12-17 04:14 PM
I too will post something funny :)

<object width="340" height="285"><param name="movie" value="http://www.youtube.com/v/3VJrXo5zGNk&hl=en&fs=1&rel=0&border=1"></param><param name="allowFullScreen" value="true"></param><param name="allowscriptaccess" value="always"></param><embed src="http://www.youtube.com/v/3VJrXo5zGNk&hl=en&fs=1&rel=0&border=1" type="application/x-shockwave-flash" allowscriptaccess="always" allowfullscreen="true" width="340" height="285"></embed></object>
---
girlfriend army men sarge.
Army Men: Sarge#39;s Heroes
I commend the initiative. But I see a few issues with it:

You are complaining to DOS about USCIS and DOL. That will not work. Every agency has a specific role

You are complaining to the official who sets visa dates. He has no authority to give relief just because some applicant/s are asking for it. He has to follow the rule every month and his responsibility is only to set the dates based on the statistics received from USCIS. This official has a very specific and limited role.

The reasons are not compelling enough. You cannot just say you are waiting long enough and thus your date should become current. Rules cannot be changed just for that reason.

If economy was down in 2001- 2003 and you were asked to file in EB3 and people in Perm could file in EB2 is your strongest reason, it may not work in your favor. Because by law you can file again and convert to EB2 and port your date. DOL and USCIS does not stop you from doing that.

If you are qualified for EB2 but your attorney and employer filed in EB3, then it is not a fault of USCIS/DOL/DOS. You must talk to the company and the lawyer for it. If the company or the lawyer has broken any rule or employer has exploited you, then the letter should be complain to the appropriate authority about them.

Please also note that labor is filed based on the degree and experience requirement of the job. By law if the requirement is only undergraduate degree for the job, the employer cannot file in EB2 just because the applicant has a masters degree or more experience than needed. So you cannot really put this arguement here because it will be against the rules.

So I personally do not think this idea will work.

While this mess is depressing for EB3 folks, we need to have a more compelling argument, determined membership and effective plan to get things changed.
The root cause of the problem is limited greencard quota for EB3. And the solution is to get recapture, get rid of country limits, STEM exemption. Any single relief itself will be huge for all of us. With 179 phone calls and $16656 collected in last 3 months, I do not see that happening. It will need a far more bigger and determined effort. Such amount can be spent on full scale lobbying in just one month. 179 phone calls are nothing if we have to make a compelling case for ourselves.
---
hairstyles Army Men Sarge#39;s Heroes 2
Army Men: Sarge#39;s Heroes 2
The traditional way to solve the I485 retrogression is to find a way to slow down or completely stop PERM and I140 for a decade. I am sure DOS, USCIS and DOL should be working together on this for a few years. Last time they did this was when they introduced PERM and premium processing for I140.
To all my brothers and sisters who are waiting for their GC since years, please do not forget that there is a silver lining to every dark cloud. Only time can reveal what that silver lining is.
Most of us know how problems are resolved these days by shifiting it from one area to another until some day everything breaks or things get resolved by itself. None of the agency mentioned above thinks or works any different. So be patient and beleive that there a silver lining to all this. Peace, joy, pain, sorrow and happiness are all passing things in life.
---
Those of you who dont know, Randall Emery is a good friend of Immigration Voice.

Previously he has helped some of the 485 applicants on this forum who were stuck in name-check process. Randall helped us arrange a meeting with a lawyer that he had hired for his wife's immigration quagmire when her greencard was stuck in namecheck.

Randall has repeated supported immigration voice as he himself was unaware of the problems in legal immigration until he married a foriegner. He has provided support, advise and tips and offered to help us.

Everyone:

Please make sure you dont accuse people just because you think or feel someone is not friendly. At least take some pain and read previous posts of the person to make sure you dont engage in friendly fire.
---
django.stone
06-26 07:13 PM
as you can see in this chart, 1940 was the lowest point in house values, so obviously the number looks good, but in reality, house prices never increase until the recent crazy buying by financially clueless and greedy

http://photos1.blogger.com/photoInclude/blogger/6089/1833/1600/shiller.gif
---